Artilect Smart Touch Wall Switch - US
Artilect Smart Touch Wall Switch - US
PRODUCTS
Specification
Technical Data
Model
AGD-WDUS_CB3
AGD-WBUS_CB3
Face
Button
1 ~ 6 buttons
1
2
3
6
Indicator
RGB
Color
White
Input
Voltage
12 ~ 24V DC
DALI Bus
Current
5 ~ 40mA
7mA
11mA
15mA
27mA
DALI Bus
Current
< 2 mA
7mA
11mA
15mA
27mA
Environment
Temperature
-30 ~ +45℃
Humidity
20 ~ 95%
Storage
-40 ~ +80℃,10 ~ 95%
Interface
DALI
DALI-2 IEC 62386 101, 103, 301, 332
Other
Smart Engine
Smart Linke Engine
Dimension
120*72*25mm
Startup time
< 1 second
Installation
Wiring and circuit diagram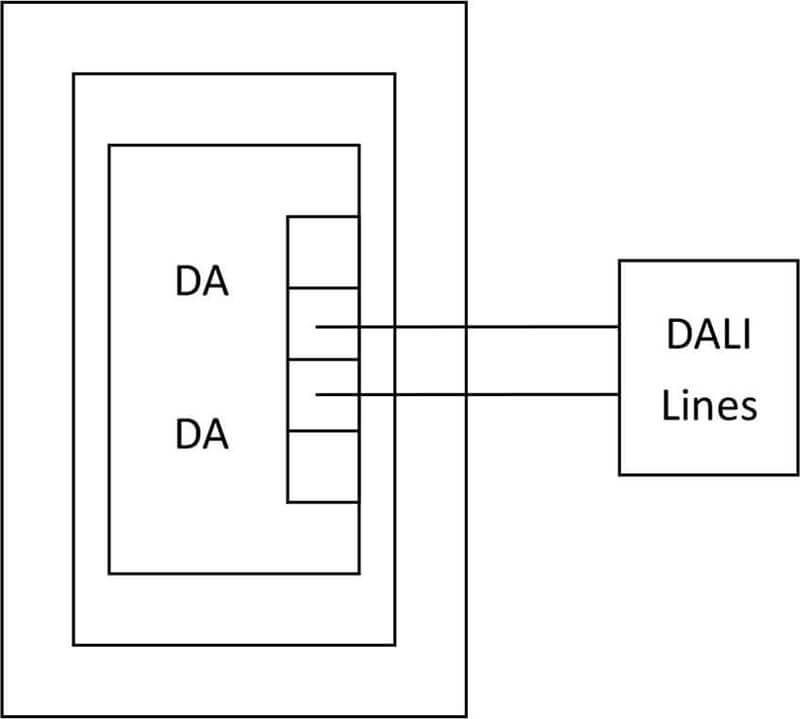 For DALI bused touch switches, use common-ground DALI bus power supply for better stability. Floating ground may cause mis-detection or sensitive error.
For better EMC and touch sense, keep wires out of high inductive area to avoid high radiation interference.
DA/DA terminals are for DALI bus wires, and they are cataloged FELV, and should be connected to FELV circuit.
The isolation between DC and DALI bus is FELV only.
Usage and install
It is recommended to power-off during repairing and installation to avoid electronic shock.
Extra care during installation is needed to avoid damage to glass.
Functions
Software
This wall switch has equipped Artilect SmartLink Application Controller (Smart Link Engine), and its parameters can be configured via DALI memory banks or by Artilect Configuration tool. Please refer to Configuration Manual for more information.
Others
Warning / Caution !!
Risk of electrical shock and energy hazard. All failure should be examined by a qualified technician. Please do not remove the case of the power supply by yourself!
The openings should be protected from foreign objects or dripping liquids.
Please do not install touch wall switches in places with high ambient temperature or close to fire source. Please refer to the specifications about the maximum ambient temperature limitations.
Total working current must not exceed the DALI bus supply's limit.
The DALI is designed as FELV circuit, and electronic protection is made with its case and glasses. Any damage is advised to replace with a new unit. Fixing or repairing its case or glass is not recommended.